I am a huge fan of Jerry Garcia and the Grateful Dead and have been for a very long time. Altough Jerry had a laundry list of guitars he played, including some great vintage and custom pieces, hands down my absolute favorite of every one is the Wolf. The Terrapin is my tribute to Jerry Garcia and his Wolf guitar. The construction and materials and build style used in this guitar are the same as Wolf. First off, the guitar is a neck through design which features laminates of highly figured Maple and Purple Heart, 5 plys total. Second, the wings of the body are each 11 pieces of wood all made with Maple and Purple Heart veneer, a Purple Heart core, and capped off with a stunning Flamed or Quilted Maple top and back.
A Blaster or Unity Gain Buffer and OBEL, which is a key component in the tone of this guitar, is included. There are a variety of pickup options as well. The Terrapin is also avaible with other combinations of woods. Reach out to discuss options and available woods choices.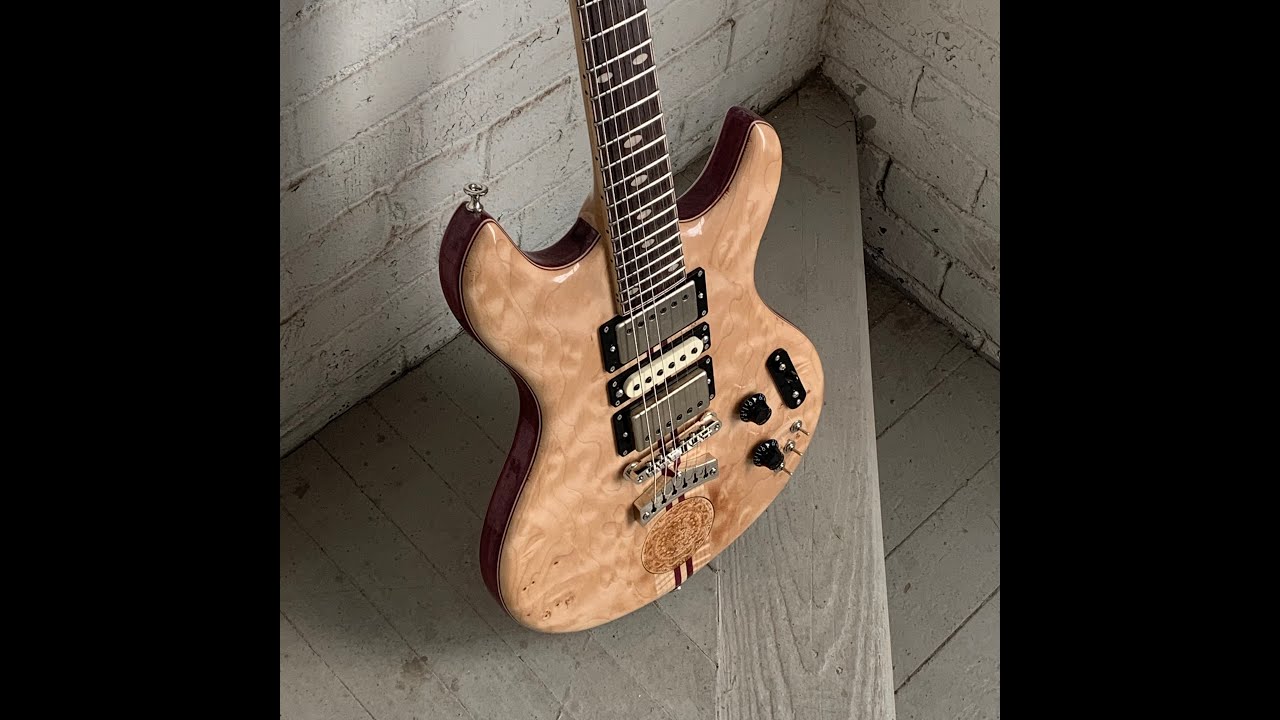 Construction Details
The body is constructed using multiple plys of wood creating the famed "Hippie Sandwich". From the top down, it all starts with a 1/4" book matched Quilted Maple top. Next are 4 plys of veneer, Purpleheart/Maple/Purpleheart/Maple. The core of the body is solid purpleheart. Next are 4 more plys of veneer and finally a book matched 1/4" Quilted Maple back. The neck is made from 5 pieces of wood alternating Maple/Purpleheart/Maple/Purpleheart/Maple. The electronics indude 3 pickup configurations, a blaster or unity gain buffer, and an optional On Board Effects Loop (OBEL). Just like Jerrys Wolf Guitar, the DGN Terrapin comes with its own unique Terrapin top inlay.